Welcome to 
Riverview Dental
Your Columbus Dentist

At Riverview Dental, we strive to provide the highest quality dental care in a gentle, relaxed atmosphere where your questions can be answered.  What we hear a lot from our patients is that their past experiences have been impersonal or frightening.
Dr. Slack's approach to dental care revolves around caring for his patients like he would like HIS dentist to treat him. It starts with listening to the patient and really finding out what they need and want. With all the latest technological advances, today's dental treatment does NOT have to hurt.
Dr. Craig Slack, a general dentist, has had his Columbus dental clinic since 1988.
Dr. Craig Slack
Family and Cosmetic Dentistry
Gentle. Experienced.  Attentive to Your Individual Needs.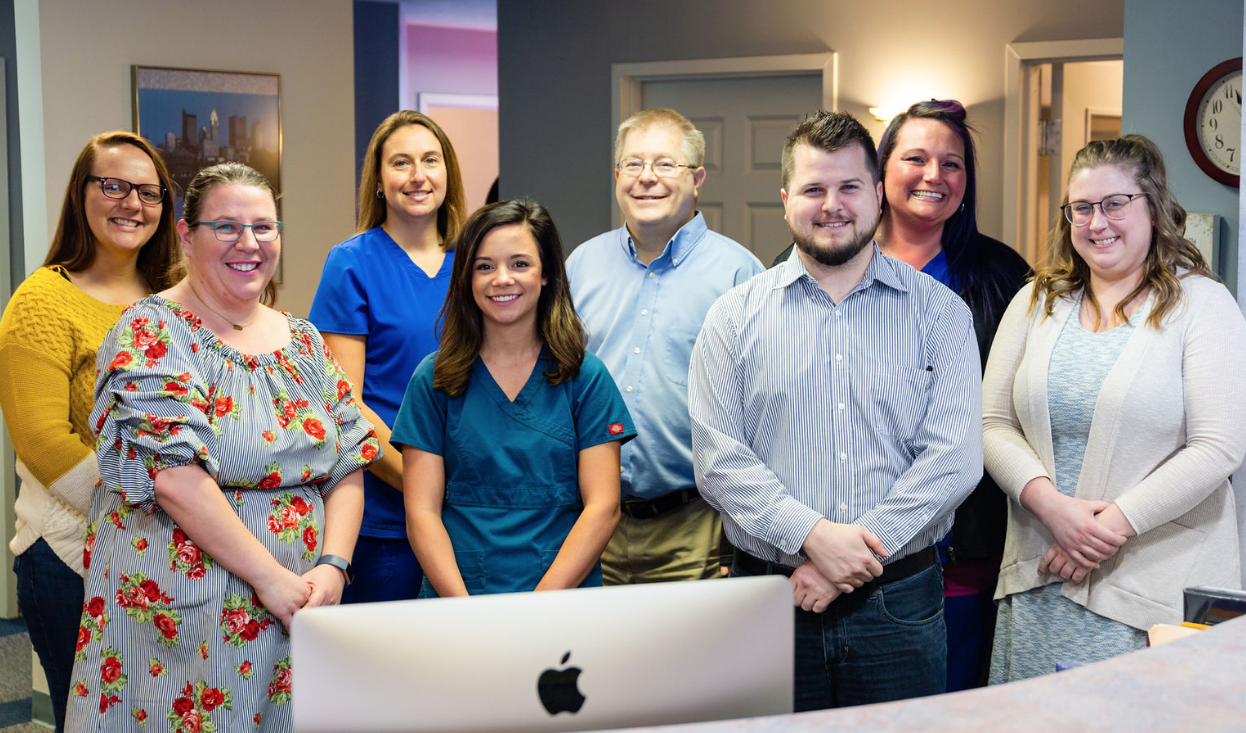 We have been Delta Dental Premier Provider since 1989

Columbus Family and Cosmetic Dentist
Riverview Dental provides cosmetic and family dentistry that will not only correct aesthetic issues, but will improve any oral health concerns that are contributing to damage and decay. Our treatments plans are designed with patient needs and desired results in mind. Our Columbus dentists educate patients about the necessary procedures that will provide long-term results. General & cosmetic dentistry can give you a smile you're proud to show off. Our cosmetic dentistry techniques make it easier than ever for you to have a bright, perfect smile.
Approachable and Affordable Dental Care
Here at Riverview Dental, we treat our patients like family. We carefully create dental treatment plans that are right for their lifestyle and needs. Our Columbus dental team really cares for our patients' oral health and well-being. We strive to create an atmosphere that makes you feel comfortable. When you come in for dental work, know that our family dentist team will give you the care and attention you need.
A Variety of Dental Services
We offer a wide variety of dental services, from crowns and bridges to implants and cosmetic procedures. Our dedicated hygienists provide gentle, preventive care for individuals and families alike. We recognize that some patients are apprehensive about dental care and so we strive to make each visit as comfortable and pleasant as possible. Dr. Slack's teaching background and caring nature puts his patients at ease.
Dr. Craig Slack, and his friendly, helpful staff have been treating patients in Columbus area for over 29 years. Our family dental practice cares for patients from ages 2 to 92 spanning multiple generations. We are committed to helping you have a healthy smile that lasts a lifetime! We promise to design treatment plans that take your appearance goals, lifestyle and budget into consideration.
What Our Patients Are Saying
"I would highly recommend Dr. Slack to everyone I know. The whole crew at Riverview Dental was very warm and inviting. My son had his first check up about a month ago, and Mandi and Dr. Slack went through everything they (were) going to do first and made him excited and not afraid of the noises and tools he would see. He absolutely loved it! ! Such a great group of people!" – Amy W.
​"Had a great experience at Riverview Dental. The staff was extremely friendly and knowledgeable. It's not always fun going to the dentist but this was my overall best dental visit. I'll be going back to Dr. Slack and would recommend them to anyone." – Traci S.